28.02.2020
We are happy to inform you that the AEB mobile app is ready for downloading. And waiting for you to click the "Download" button!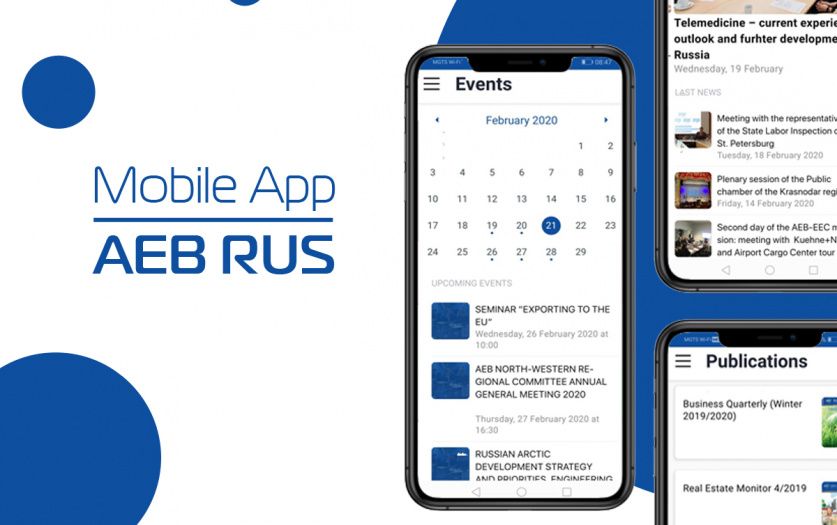 There are a huge number of reasons to download our app! Now you can view all news, events, publications and press releases in one click on your smartphone.
You can set up a reminder about an upcoming event and share information about it with friends and colleagues, map a route to the event venue, and use many other features of the app you will appreciate!

Install the AEB mobile app: