12.05.2020
On May 12, the AEB Real Estate Committee held a webinar titled "LANDLORD VS TENANT IN THE REALITIES OF COVID-19". The webinar was moderated by Tatiana Kovalenko, AEB Real Estate Committee Chair, Deputy Managing Director, OOO SENDLER & COMPANY (main photo).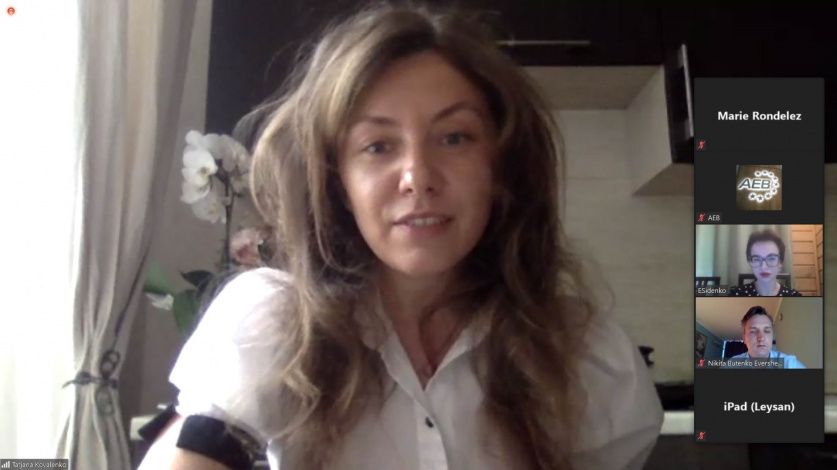 Ekaterina Sidenko (photo 1 below), Associate, BEITEN BURKHARDT,  told about how to build a relationship with a landlord during and after a pandemic, and namely: 1) New legislation aimed at the tenants' protection (Law N98-FZ). How can a tenant use it in its own favor. 2) The RF Civil Code lease provisions (s.4 of art.614 of the RF Civil Code and/or others). How can they help the tenant. 3) Force-majeure provision (s.3 of art.410 of the RF Civil Code). When and how is it reasonable to apply it? 4) Art.451 of the RF Civil Code on substantial change of circumstances. When and how is it reasonable to apply it Sergey Vershinin (photo 2 below), Associate Partner, Rödl & Partner, told about the rent from the state: new opportunities during the pandemic. S. Vershinin briefed about the measures of state support, who has the right to count on support and whether it is possible to get support if the enterprise does not belong to small or medium-sized businesses. Nikita Butenko (photo 3 below), Principal Associate, Eversheds Sutherland, spoke about the current situation on the rental market from the landlord's (property owner's) perspective, discussed possible approaches to negotiations with tenants regarding amendments to the terms of the lease agreement, and briefly described state benefits available to landlords.
Presentations are available HERE.