09.10.2015
On 9 October 2015, the AEB North-Western Regional Committee invited its members to a briefing by the World Bank based on their Russia's economic report #34. The event was kindly hosted by the Consulate General of Finland in St. Petersburg.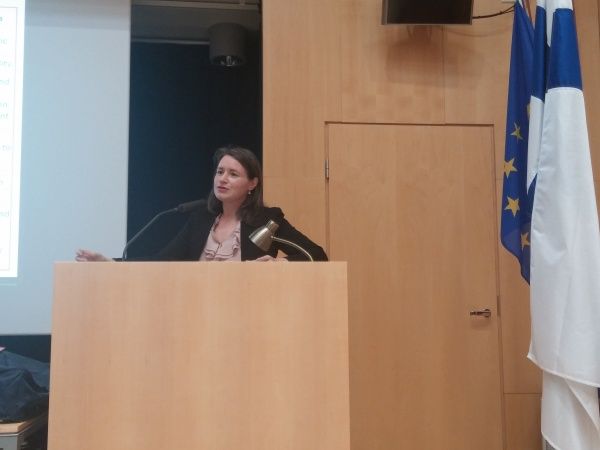 This time,
Birgit Hansl
, World Bank's Lead Economist and Country Sector Coordinator for the Russian Federation, briefed the participants on the following key issues: 
∙ the recent economic developments and the economic outlook in the Russian Federation; 
∙ the Fiscal Implications of an Aging Population and the Diminishing Economic Role of the Natural Resource Sector. 
The event was chaired by Andreas Bitzi, AEB NWRC Deputy Chair.