14.04.2016
On 14 April 2016, the AEB North-Western Regional Committee (AEB NWRC) organised the World Bank briefing based on the World Bank Russia economic report #35.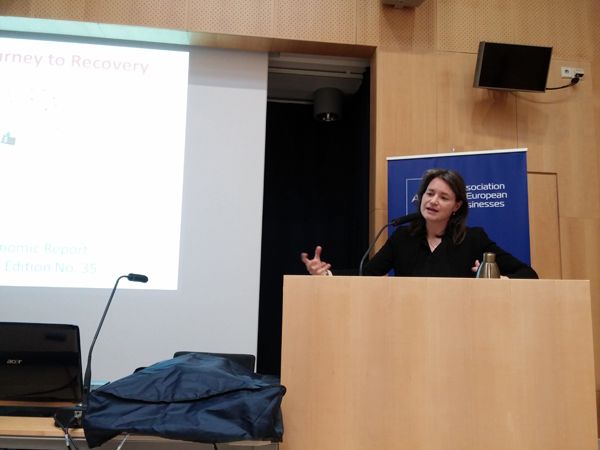 The event was kindly hosted by the Consulate General of Finland in St. Petersburg and was chaired by Andreas Bitzi, Chairman of the AEB NWRC. Birgit Hansl, Lead Economist, Country Sector Coordinator for the Russian Federation, was a keynote speaker. About 50 participants from AEB member companies, as well as diplomatic representatives visited the event.
The photoreport is available on our facebook page.
YOU CAN VIEW AND DOWNLOAD THE REPORT HERE.
Photo: Birgit Hansl, Lead Economist, Country Sector Coordinator for the Russian Federation