30.11.2021
On November 30, 2021, Tadzio Schilling, AEB CEO, took part in online presentation of the Eurasian Rating of Environmental Transparency of Oil and Gas Companies.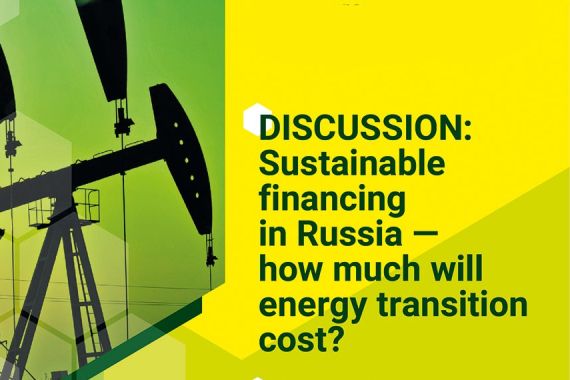 The rating featured 22 Russian oil and gas companies as well as 14 companies from Kazakhstan and 2 from Azerbaijan.
The presentation included an online round table on the results of the rating and a discussion of the role of banks in the implementation of the energy transition.
Tadzio Schilling noted in his speech that In Russia, following a number of other countries, a system of "green" financing has been created and launched. The Ministry of Economic Development has developed a taxonomy of "green" projects based on international analogues. The AEB participated in the work of the expert group that developed the taxonomy. Tadzio Schilling particularly emphasized the importance of the OECD's international recognition of the taxonomy, which would allow Russian business to attract foreign partners and have access to green investments, which the CBI estimates at over $2.5 trillion. 
Talking about the future of "green projects" in Russia, the CEO of AEB said that such projects should not be subject to international restrictions, so for companies implementing such initiatives, it is a great opportunity to get out from under the pressure of sanctions.
Alexei Knizhnikov, Head of WWF Russia's Green Business Program, Fares Kilzie, Chairman of the Board of Directors of CREON Group, Laurent Bardon, Head of the Trade and Economic Section of the EU Delegation in Russia and others participated in the discussion of implementation of sustainable development principles in the fuel and energy sector, changes in the investment appeal of oil and gas projects, and the role of the financial sector in transition to a green economy.