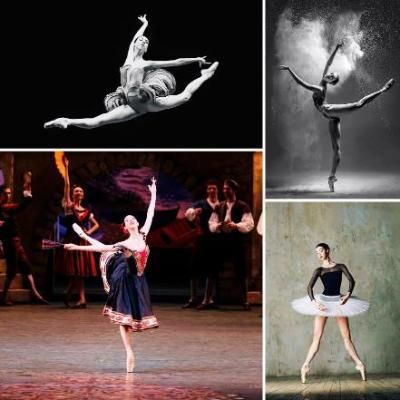 We would like to invite you to
our online talks "Culture shock, the impact of COVID–19. Dialogue with a Bolshoi ballerina" that will feature Ana Turazashvili, Soloist of the Bolshoi Theatre.
The event will take place
on 9 June 2020 starting at 5.30 pm.
The talks will be moderated by
Stuart Lawson
, Member of the Board of AEB, AEB Finance & Investments Committee Chairman, Senior Advisor, EY, Director, Skolkovo Ventures.
The audience will have the immense privilege to discover how the life of a prima ballerina at the prestigious Bolshoi Theatre looked like before the crisis, how ballet dancers are navigating through the current crisis, how their daily routine looks like and how they look at the future.
One of the sectors hit hardest by the current crisis has been culture. Overnight the world has been deprived of its ability to share live performances or the the thrill of the big screen. Galleries and museums have been shuttered and replaced by online experiences. Much has been made of the financial impact with massive state resources bought to bear. Analysis of the potential for a second wave dominates the headlines. But there is an increasing focus on the psychological impact of lock down and we need to look now to life after quarantine.

AEB will host a series of webinars "Culture Shock: Impact of the Covid-19 pandemic on cultural and creative sectors, innovations and planning for post-crisis" with a broad range of those involved in the world of culture both in Russia and abroad.

The talks will give the audience an insight into the private world of the artists and will explore how they managed their isolation and what their plans are for the future . What is the role of culture in the new world and how will it need to change ?