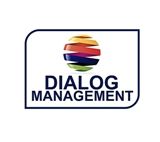 AEB INFO: AEB Supported events — Compliance & Anti-Corruption in Russia and CIS conference, 28-29 June 2017 supported by the AEB
The Association of European Businesses is pleased to invite you to participate in Compliance & Anti-Corruption in Russia and CIS conference, Moscow, 28-29 June 2017, organized by Dialog Management.
Compliance & Anti-Corruption in Russia and CIS has become the must-attend conference of the year for in-house counsels, ethics and compliance officers, private practice attorneys, due diligence company representatives for unparalleled networking and compliance benchmarking opportunities.
 All AEB members receive a 10% discount for this conference, which can be obtained by quoting the special code AEB-RUS when registering.  The discount applies to new delegates and must be used at the time of registration. Discounts cannot be applied retrospectively.
Featured sessions will include:
•        Practical experience in creating efficient compliance control in DAIMLER KAMAZ
•        Adapt western-driven anti-corruption compliance policies to the Russian environment
•        Practical implementations of 10 compliance program directions in Vimpelcom
•        Practical use of compliance system in corporate management: METRO Cash & Carry
•        Mitigate corruption risks in the public procurement and state tender process
•        How senior management can instll a level of priority for the ant-corrupton compliance function
•        Antitrust compliance as a way to decrease the responsibility of executives and organizations
•        How global and local enforcement and ant-bribery regulatons impact the role of the compliance officer
•        Compliance risk management for lawyers: Legal department role
•        Successful strategies for managing conflict of interest and its interrelated elements
•        Company management role in creating an integrated internal control system with efficient prevention of fraud and corruption in Siemens
•        The specificity of conducting due diligence procedures in relation to third parties
•        Preparing for inspections by controlling and supervising authorities
•        Investigation Committee as a compliance system element: practical experience of Megapolis Group
•        Auditing and testing your anticorruption compliance program
The programme in English and in Russian. 
Press release in English and in Russian.
For questions regarding registration, media partnership, sponsorship and participation please contact:
Tel + 7 495 649 84 14