24.10.2019
On 23 October, 2019, the AEB held its session within business program of Open Innovations 2019, entitled "Business Dialogue "Technological Drivers for Exports Development".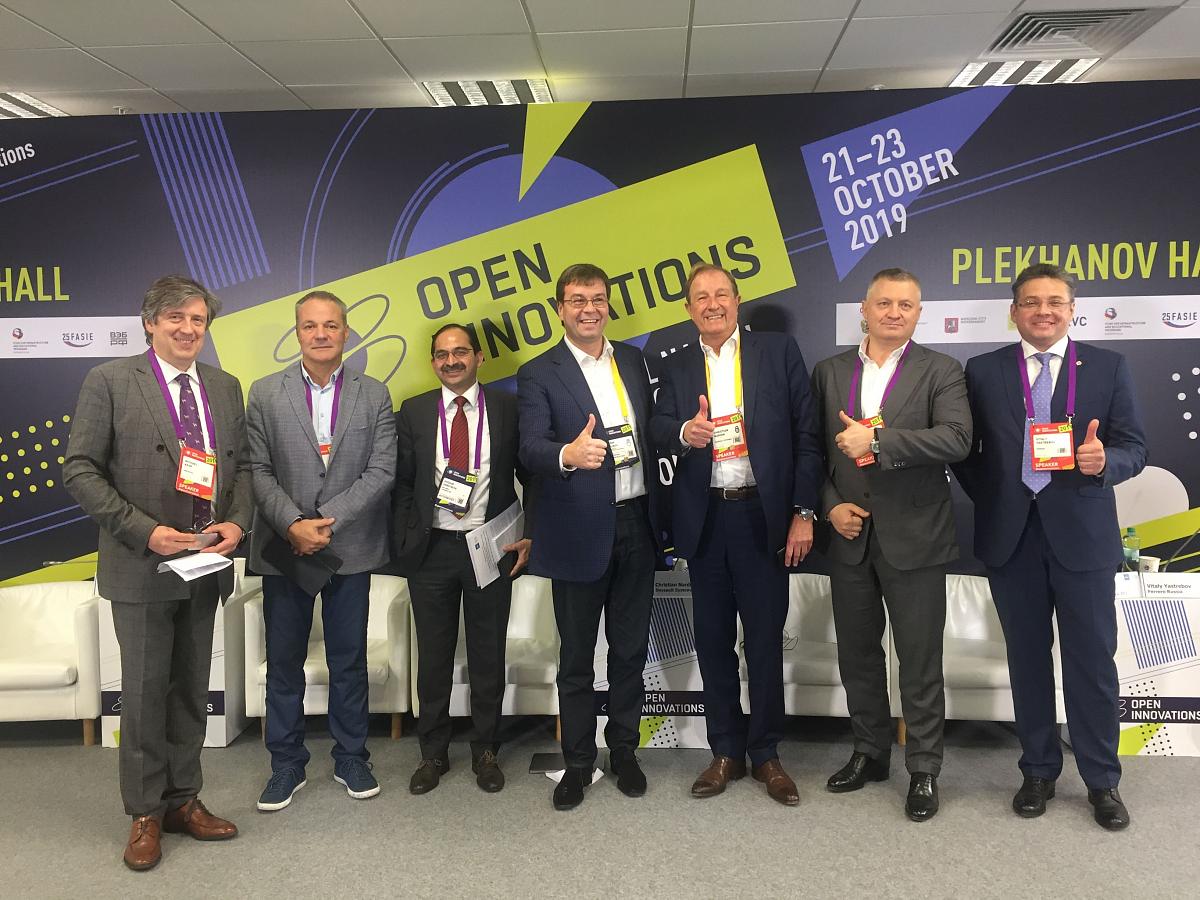 The session was moderated by Michael Akim, Chairman of the AEB Working Group on Modernisation and Innovations, Vice-President, ABB Russia.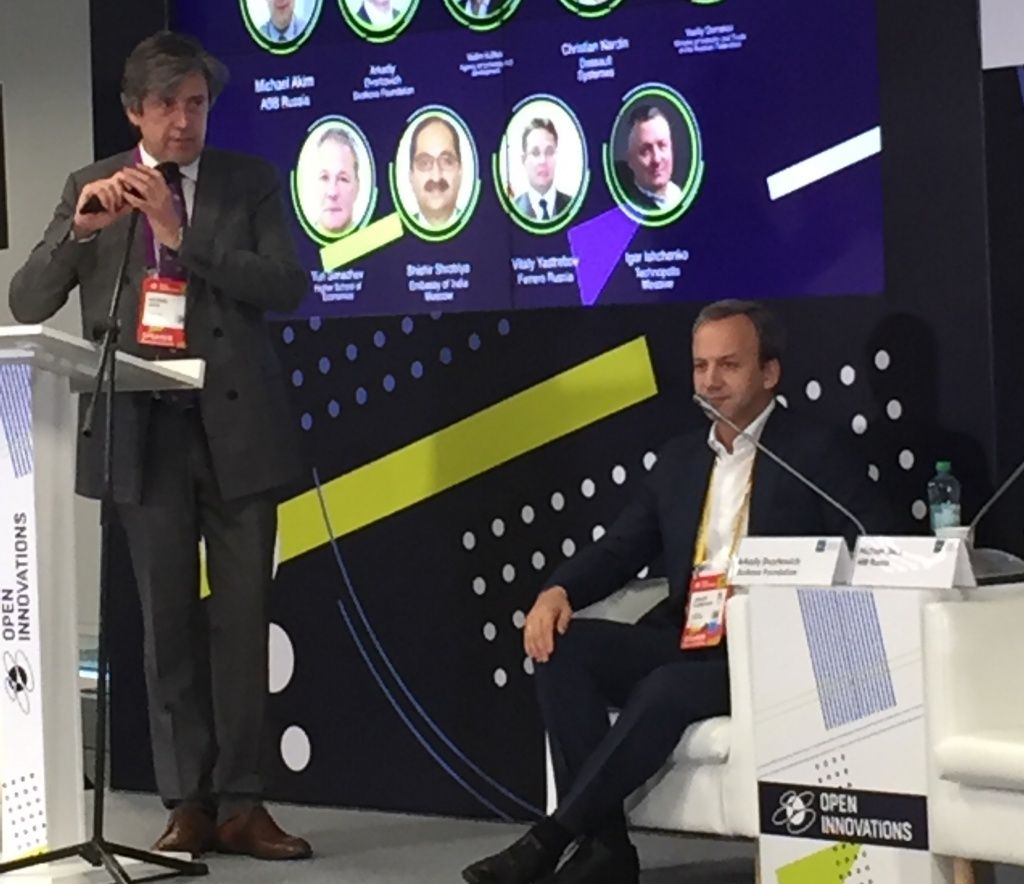 Integration into global value chains (GVCs) is often considered as an important tool for expanding exports. The nature of the economy integration into GVCs (primarily, in terms of the volume of added value in exported goods) reflects the level of development of any industry within the national economy. We currently observe a decrease in Russian exports complexity index. However, the rate of exports of services, including in traditional sectors, remains generally high.
The panelists to the session discussed main approaches to development technologies for exports success, importance of understanding the target export market on the example of Indian market, state support measures and the need for technological focus on exports, role of design in creating competitive products, principal exports growth factors based on the experience of international companies manufacturing in Russia. 
Photo 1 L-R: 
Michael Akim, Chairman of the AEB Working Group on Modernisation and Innovations, Vice-President, ABB Russia (Moderator)
Yuri Simachev, Economic Policy Director, National Research University Higher School of Economics 
Shishir Shrotriya, Science & Technology Counsellor, Embassy of India in Moscow
Vadim Kulikov, First Deputy Director General-Technical Director, Agency of Technological Development 
Christian Nardin, Senior Vice-President, High Growth Countries, EMEAR, Dassault Systems 
Igor Ishchenko, Chief Executive Officer, Technopolis Moscow Special Economic Zone
Vitaly Yastrebov, Supply Chain Development Manager Russia & CIS, Ferrero Russia
Photo 2 L-R: 
Michael Akim, Chairman of the AEB Working Group on Modernisation and Innovations, Vice-President, ABB Russia (Moderator)
Arkady Dvorkovich, Chairman of the Skolkovo Foundation
Presentation_Christian Nardin.pdf

View/Open
Presentation_Shishir Shrotriya, Embassy of India.pdf

View/Open
Presentation_Vitaliy Yastrebov, Ferrero.pdf

View/Open
Presentation_Yury Simachev, HSE.pdf

View/Open