01.06.2018
On the 1st of June, 2018 the AEB Customs and Transport Committee experts participated in the final discussion of the Draft Law "On customs regulation" before its first hearing in the State Duma. The meeting was chaired by Andrey Makarov, Head of the State Duma Committee for Taxation and Budget, and Iliya Trunin, the Deputy Minister of Finance.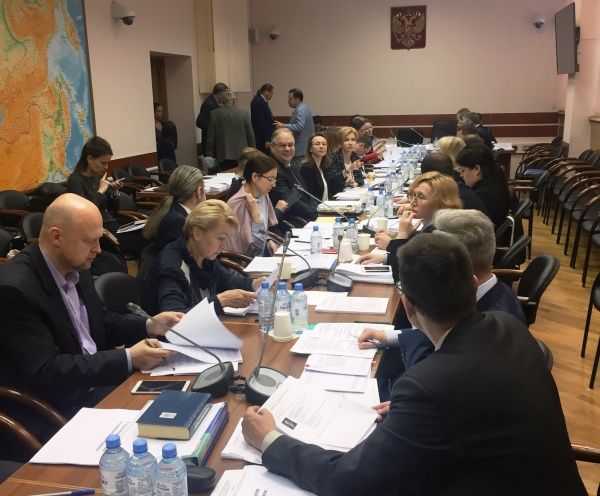 The Customs Code of the Eurasian Economic Union (CC EAEU) entered into force on 1 January 2018. This is one of the core documents of the EAEU that sets the rules for customs authorities, importers, exporters and other entities involved into international trade. In furtherance of the Customs Code's provisions a draft of new Federal Law "On customs regulation" has been developed in participation of the AEB Customs and Transport Committee expertise, based on law enforcement practice and best European and Russia's practices in customs regulation.
Staring from the mid of 2017, AEB Customs and Transport Committee experts have been actively involved in improvement of the draft Law "On Customs regulation" on the different levels. 
The experts have been participated in the series of meetings organized by the Ministry of Finance and the State Duma. when the draft law was introduced by the RF Government to State Duma. 
The main proposals made by AEB CTC experts are the following: 
1.     Simplification of import of disassembled machinery commodities and equipment;
2.     Customs control of marking and labeling; 
3.     Different aspects of customs statistics;
4.     No customs service fee for exported goods;
5.     No double customs service fee for special simplified procedure when customs releases goods prior to declaring 
AEB CTC would like to thank for understanding and support the representatives of Federal Customs Service, Ministry of Finance and members of Parliament that the major part of AEB proposals are expected to be included into the final text of the draft law.
ENG CTC Information letter about Customs law.pdf

View/Open
Информационное сообщение Комитета 07.09.2018 DCH.pdf

View/Open