08.06.2018
On June 6th, 2018, CLAAS company, well-known for its agricultural machinery, organized its Field Day in Efimzevo village of Kaluga region which brought together guests from all Russian regions.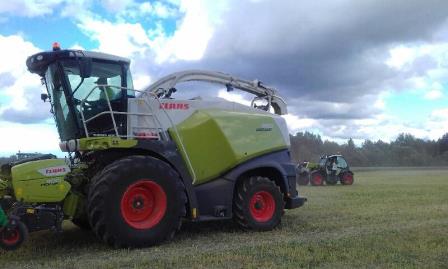 The official ceremony was opened by Bernd Ludewig, General Director, "CLAAS Vostok", among speakers were Hinrich Snell, Head of the Agricultural Department at Embassy of Germany in Moscow, Leonid Gromov, Minister of agricultural of Kaluga region and others. 
One of the key aspects of the event was demonstration of the work of forage harvester JAGUAR, which was recognized as the "Machine of the year" at the agricultural exhibition SIMA 2017.
CLAAS team also organized CLAAS-football match during which the audience enjoyed the spectacular scoring on different models of company's tractors. 
We wish to the company every success in the future as well! 
Flagship Conference RUS 20.06.pdf

View/Open
AEB comments on FTS letter.pdf

View/Open
Комментарии АЕБ к письму ФНС.pdf

View/Open