29.05.2019
On 6—8 June, 2019, the AEB representatives are taking part in the main events of the St. Petersburg International Economic Forum — a unique event in the world of business and economics.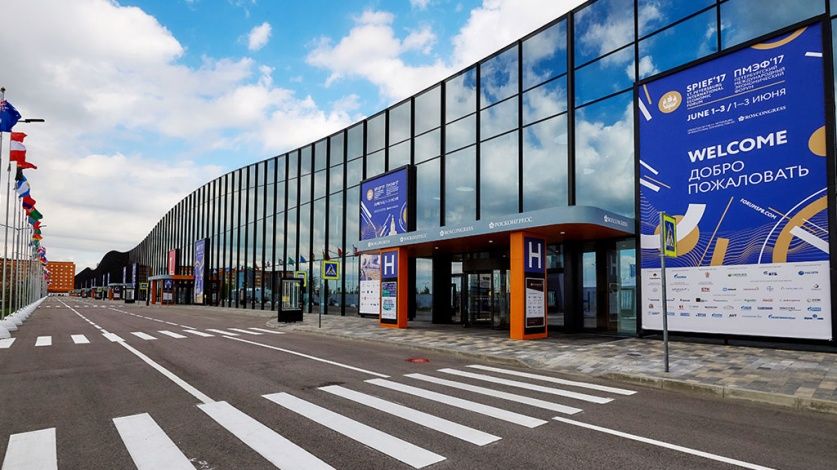 SPIEF has been held since 1997, and since 2006, it has been held under the auspices of the President of the Russian Federation, who has also attended each event.
Over the last 21 years, the Forum has become a leading global platform for members of the business community to meet and discuss the key economic issues facing Russia, emerging markets, and the world as a whole.
In 2018 the Roscongress Foundation and the Association of European Businesses signed an Agreement on cooperation on the sidelines of St. Petersburg International Economic Forum.
This year, in the framework of the business programme, the AEB organises a business dialogue "RUSSIAN–EUROPEAN RELATIONS TODAY AND TOMORROW:  CHALLENGES AND OPPORTUNITIES FOR THE BUSINESS". It will take place on Thursday, June 06, 2019, 16:45-18:00 (Expoforum, Pavilion F, Conference Hall F1).
Among the participants are representatives of economic and political Russian and European circles. They will discuss practical directions of interaction between Russia and the EU, which can lessen the negative effect of political hurdles between partners, that are still united by common space culture, historical and cultural affinity and established economic ties.
The round table will be moderated by Johan Vanderplaetse, Schneider Electric, Chairman of the AEB Board.
№
Name
Event title
Role
Date and time
Status
1.
Johan Vanderplaetse 
Business dialogue: Challenges and opportunities for business in Russian—European relations today and in the future
Moderator
06.06,
16:45–18:00 
Confirmed
2.
Johan Vanderplaetse
A recipe for global competitiveness for the Russian industry
Speaker
07.06,
12:00–13:15
Confirmed
3.
Philippe Pegorier
Business dialogue Russia—France
Moderator
06.06,
16:45–18:00
Confirmed
4.
Frank Schauff
Panel: Are we witnessing a paradigm shift in the global economic order?
Speaker
06.06,
11:00–12:15
Confirmed
5.
Frank Schauff
Business dialogue 
Russia—Switzerland
Moderator
07.06,
10:00–11:15
Confirmed
6.
Frank Schauff
Panel "Proactive migration policy as a tool for attracting investments"
Moderator
08.06,
12:00–13:15
Confirmed
AEB panel at SPIEF 2019_eng last.pdf

View/Open
AEB panel at SPIEF 2019_rus last.pdf

View/Open