26.03.2018
On March 23, 2018,  Annual general meeting of the AEB Southern regional Committee (SRC) took place in the office of the company Knauf in Krasnodar.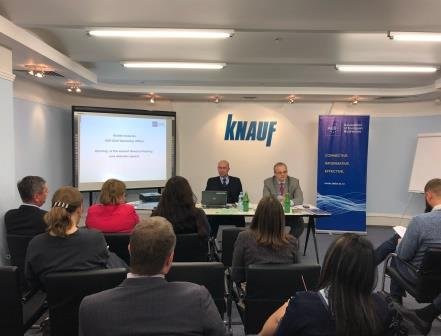 AGM was attended by Ruslan Kokarev, AEB Chief Operating Officer.
During the meeting the activity report of the  AEB SRC Steering group in 2016-2017 was approved. The elections of the Steering group of the Committee and its leadership were held.
According to the results of secret voting Steering group was elected in the following composition:
1.
Abazyan Yeranui
, ITE LLC Moscow
2.
Andreeva Alisa
, Philip Morris Kuban LLC
4.
Brener Igor
, Cargill LLC
6.
Minzhulova Natalya
, Banca Intesa
7.
Popova Liubov
, Vegaslex
8.
Pustovit Yuri
, Advocates bureau Yug
9.
Zharko Oleg
,
Danone Russia
After the Annual meeting  newly elected AEB SRC Steering group held its first meeting. Zharko Oleg was elected the Chairman of the AEB  SRC by the open vote. Vice-chairs were elected in accordance with proposal of the new chairman. 
Bendisch Ralf, Brener Igor, Popova  Liubov became vice-chairs of the AEB Southern Regional Committee.
TIAF18_EN_PROG.pdf

View/Open
TIAF18_RU_PROG.PDF

View/Open