24.07.2017
On 21 July, 2017 AEB team visited Michelin factory in Davydovo. During the visit AEB got a unique chance to get a closer look at internal processes of the factory.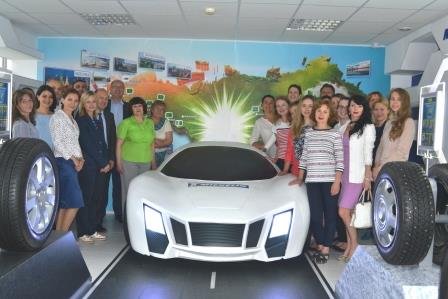 After excursion there was organised a round table with Michelin top management team. Among them were: Kamran Vossoughi, CEO and President Michelin Russia & CIS and Bogdan Mariansky, Director of Michelin Group's Russian plant in the village Davydovo of Moscow region.
We would like to thank our loyal member Michelin for their hospitality and an intense and very useful business programme of the day! 
ENG draft Programme IMAF 2017 26.07.2017.pdf

View/Open
RUS draft Programme IMAF 2017 26.07.2017.pdf

View/Open
project_Auschwitz_2017_ENG (2).pdf

View/Open