22.03.2016
On 22 March 2016, the AEB Safety, Health, Environment and Security Committee held the round table titled "Best practices in health and safety sphere in Russia".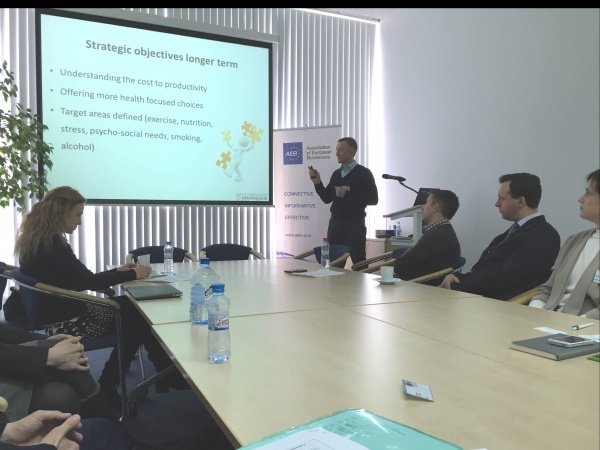 The event was moderated by
Konstantin von Vietinghoff-Scheel
, Chairman of the Health & Safety Sub-Committee.
Sergey Dayman
, EY, presented company-wide quantitative risk assessment: approach and IT solution;
Viktoria Shevchenko
, ManpowerGroup Russia, gave a presentation on increasing loyalty and involvement of the  employees and the health and safety week in the company;
Konstantin Kokorin
, Nearmedic Obninsk, and
Maria Zasim
, L'Oreal,
reported on health and risk assessment at L'Oreal Vorsino plant.
The presentations from the event are avaliable 
HERE
Photo: participants of the event
2016.03.22 Presentations.pdf

View/Open