18.10.2013
On 17 October, 2013 the AEB North-Western Regional Committee's Construction and Real estate subcommittee in St.Petersburg organized and open event on "Market and regulatory update in construction and real estate industry of North-Western Region". 
The event focused to the current situation in the commercial and residential markets of St. Petersburg and Leningrad Region, investment and territories development potentials, recent developments in the regulatory environment and prospects in construction and real estate industry in North-Western Region of Russia, and provided a lively platform for discussion and exchange of practical experience, concerns and proposals. 
The opening remarks and key note address were made by Mikko Soderlund, the Chairman of the Construction and Real Estate Subcommittee. Deputy director of the State Agency for Strategic Investments of St. Petersburg, Marina Nechay, and the Duputy director of the Agency for Economic Development of Leningrad Region (front-office of LO administration), Dmitry Shirokov, have presented the investment potentials and the main investment construction projects of the city and the region. Such companies as Jones Lang LaSalle, NCC, AAG and DLA Piper presented the current situation in the commercial and residential real estate, land and apartments market. The representatives from Dentons, Deloitte and Egorov, Puginski,Afanasiev and Partners briefed the participants about the recent changes in the regulatory base. 
We acknowledge our sponsor AAG.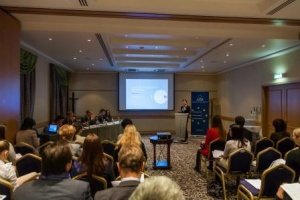 1_0_Перспективные проекты 2013_2.pdf

View/Open
AEB SPB_Presentations_Construction&RE_ 17.10.13.pdf

View/Open
1_0_Перспективные проекты 2013_2.pdf

View/Open
AEB SPB_Presentations_Construction&RE_ 17.10.13.pdf

View/Open