30.05.2019
On May 30, 2019, the Association of European Businesses and the International Institute of Marketing and Social Research "GfK Rus" announced the results of the 12th AEB Annual Survey "Strategies and Prospects for European companies in Russia". The Survey analyses the comfort level for European business in Russia, evaluating the country's investment climate.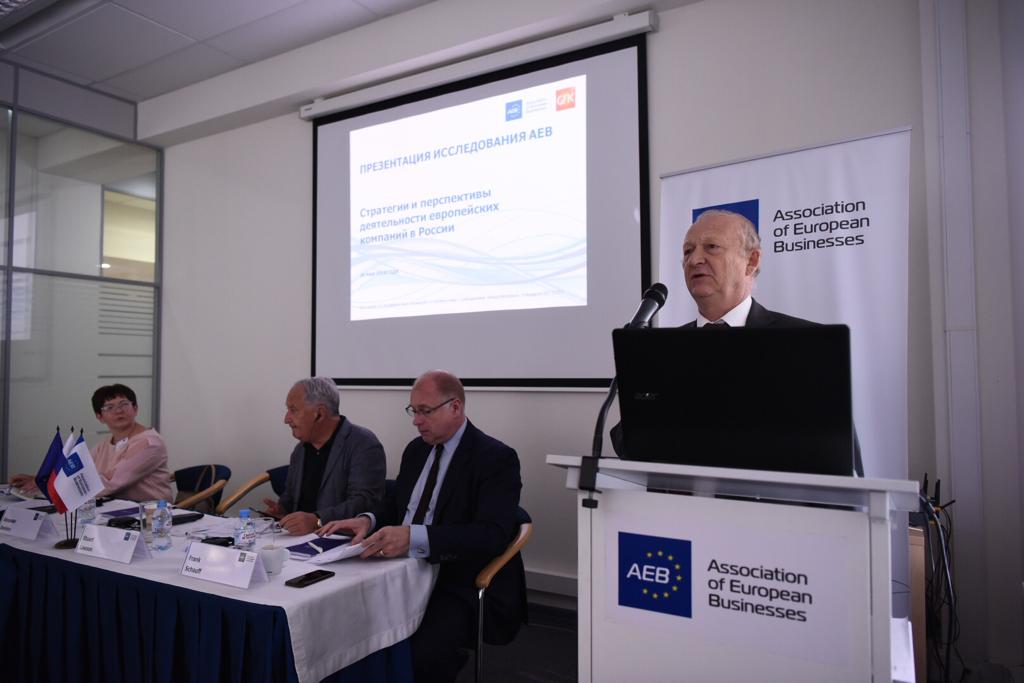 The opening remarks were delivered by Frank Schauff, AEB CEO, and Stuart Lawson, AEB Finance & Investments Committee Chairman / Senior Advisor, EY. Alexander Demidov, Managing Director, GfK-Rus, presented the results of this year survey. 
The presentation was followed by a Q&A session.
Guzel Baskakova, Ministry of Economic Development, commented on the results of the survey and discussed the transformation of the business climate in Russia.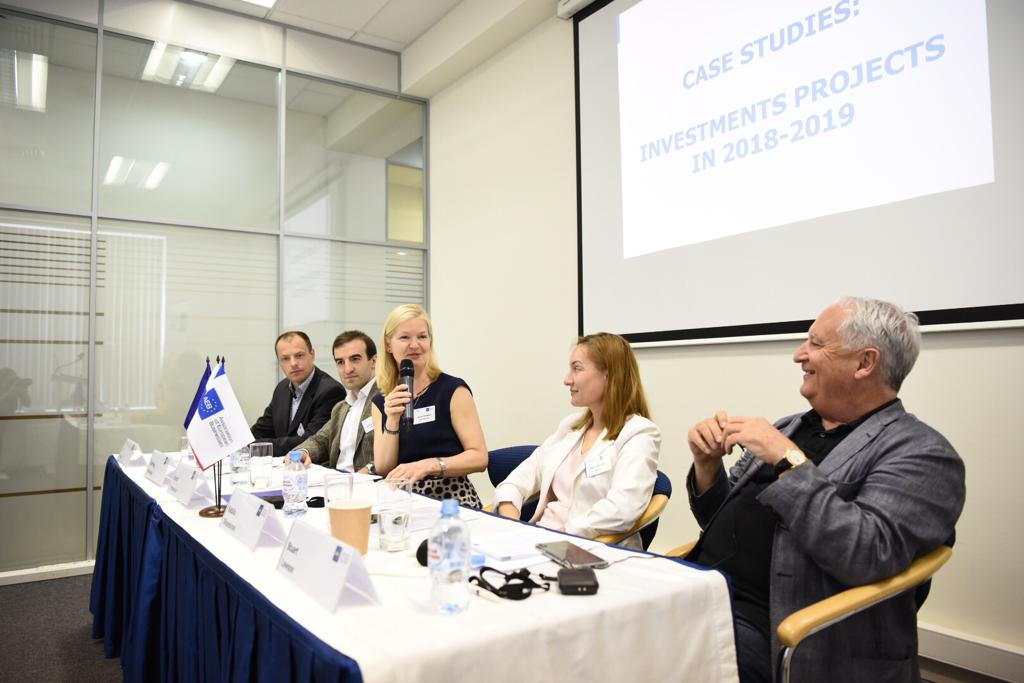 The second part of the presentation was devoted to case studies: the representaives of several foreign investors in Russia shared their experience in launching their investment progects in 2018-2019. Among the speakers were: Natalia Dikanskaya, Commercial Excellence and Business Strategy Director, Merck Biopharma Russia and CIS; Marina Tatarskaya, PR Director, Ferrero Russia CJSC; Vakhtang Partsvania, Head of Sustainability and Government Relations, Scania-Rus LLC; Rudi Podlesnik, CFO, PPG Industries LLC.
We would like to thank the companies who contributed to the survey with their answers and hope that more of our members will be interested to participate in this project in the future.
Photo L-R: Guzel Baskakova, Ministry of Economic Development, Frank Schauff, AEB, Stuart Lawson, EY;  Alexander Demidov, GfK-Rus.
AEB_Survey_Full Report_2019_RUS_FINAL.pdf

View/Open
AEB_Survey_Full Report_2019_ENG_FINAL.pdf

View/Open
AEB-GfK Survey 2019 press-release ENG.pdf

View/Open
AEB-GfK Survey 2019 press-release RUS.pdf

View/Open
2019.05.30_Merck_Dikanskaya.pdf

View/Open
2019.05.30_Scania_Partsvania.pdf

View/Open
2019.05.30_Ferrero_Tatarskaya.pdf

View/Open
AEB_Survey_Report_2019_ENG_FINAL.pdf

View/Open
AEB_Survey_Report_2019_RUS_FINAL.pdf

View/Open
AEB-success-stories-2019_ENG_FINAL.pdf

View/Open
AEB-success-stories-2019_RUS_FINAL.pdf

View/Open