29.01.2020
On 28 January 2020 the AEB hosted a presentation "Belarus: new investment opportunities" with the participation of HE Mr. Vladimir Semashko, the Ambassador of  the Republic of Belarus in Russia.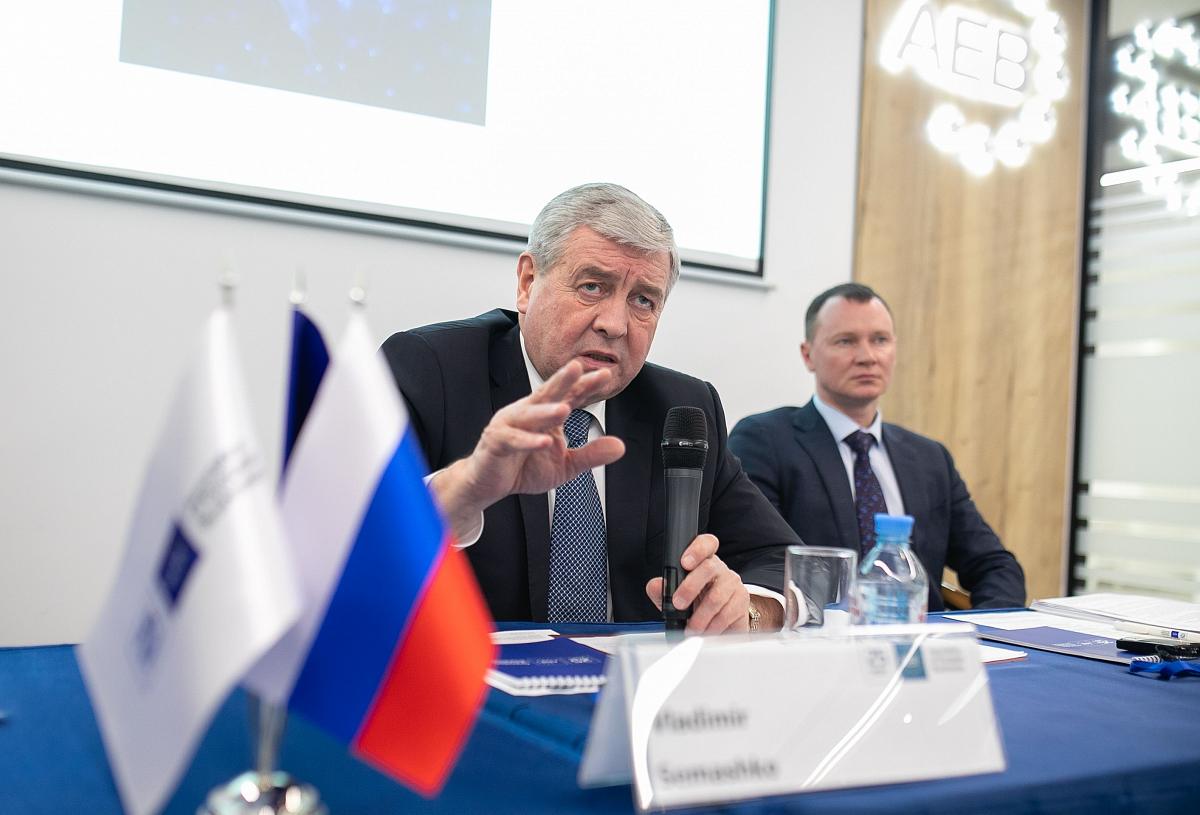 In his opening speech HE Mr. Vladimir Semashko gave a brief overview of Belarus as a promising investment platform for business start-up and development.  He also talked about its competitive advantages for European companies, government measures to support investors and priority areas of trade, economic and investment cooperation.
After the presentations of the National Investment and Privatization Agency and the "Great Stone" Industrial park located near Minsk the participants discussed in details various options for preferential treatment for foreign investors, including tax, visa and custom incentives provided in the free economic zones in the Republic of Belarus.
Opportunities of the Industrial park «Great Stone»_AFR_23.01.2020.pdf

View/Open
2020.01.28 Presentation of Belarus.pdf

View/Open
Great Stone Industrial Park.pdf

View/Open
Invest in Belarus - НАИП.pdf

View/Open