25.09.2019
On 25 September, 2019 the HR&Migration Subcommittee of the AEB North-Western Regional Committee held an on-site seminar on "HR functions — tasks, priorities, challenges 2019".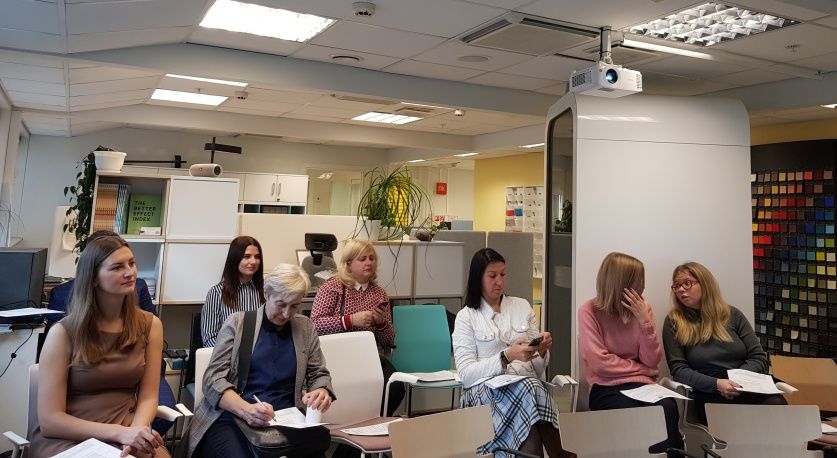 The event was kindly hosted by "Scandinavian Interiors" company in St. Petersburg. During the event the participants got acquainted with the results of the employee survey on the main trends in HR implemented by Coleman Services UK; with employees' loyalty and recognition practices, presented by SCHNEIDER GROUP, as well as with the trends in modern office space development, presented by Scandinavian Interiors. The presentations were followed by active discussion and experience exchange.
After the event the participants were able to tour around the office of the Scandinavian Interiors and get acquainted with the ergonomic office space and furniture products by Kinnarps brand.
The event was moderated by Elena Novoselova, Chair of the AEB NWRC's HR&Migration Subcommittee.
The presentations from the event may be found here.
HR функции - задачи приоритеты вызовы_обычный формат.pdf

View/Open
Kinnaps. Trend report RUS.pdf

View/Open
190925_SG SPb_Loyalty Recognition.pdf

View/Open