30.07.2020
On July 30, AEB hosted an online presentation of the investment potential of the Perm region with the participation of the Acting Governor Dmitry Makhonin.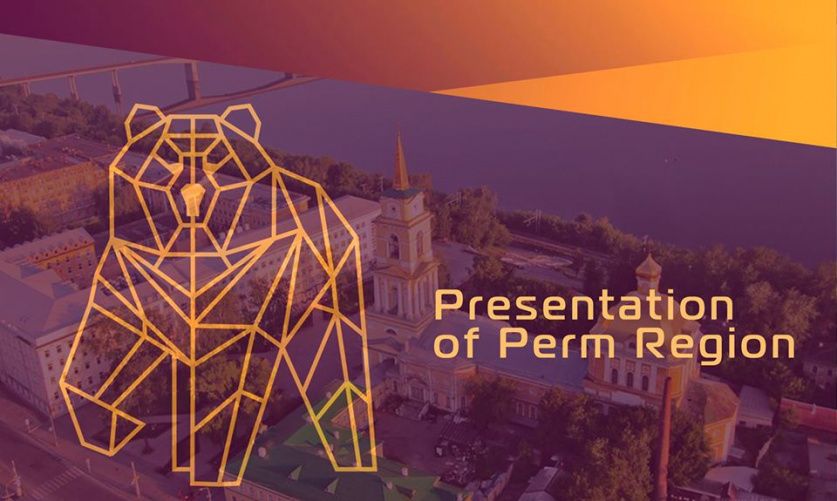 The official part of the event was opened by Tadzio Schilling, CEO of AEB. He noted that since the first presentation of the region in 2008, AEB maintained close contacts with the Perm authorities and took part in the Perm Interregional Export Forum. 
Many member companies of the Association are already localized in the region and their successful work is a significant proof of the favorable business climate there.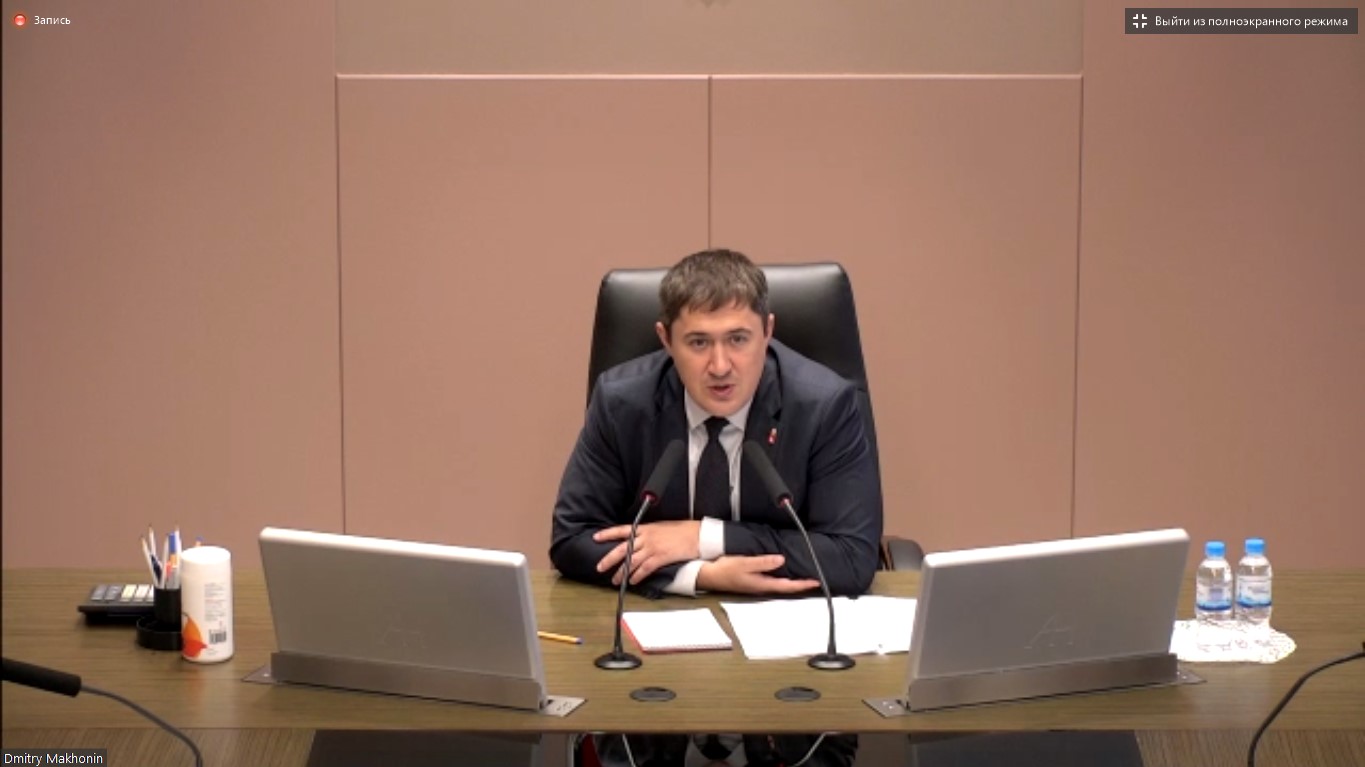 Dmirty Makhonin, Acting Governor of the Perm Region in his opening speech emphasized the measures the regional authorities took in support of business in times of COVID-19 pandemic and spoke about plans of the region in attracting foreign investments with a special focus on tax benefits and such mechanisms as special economic zone and technological parks.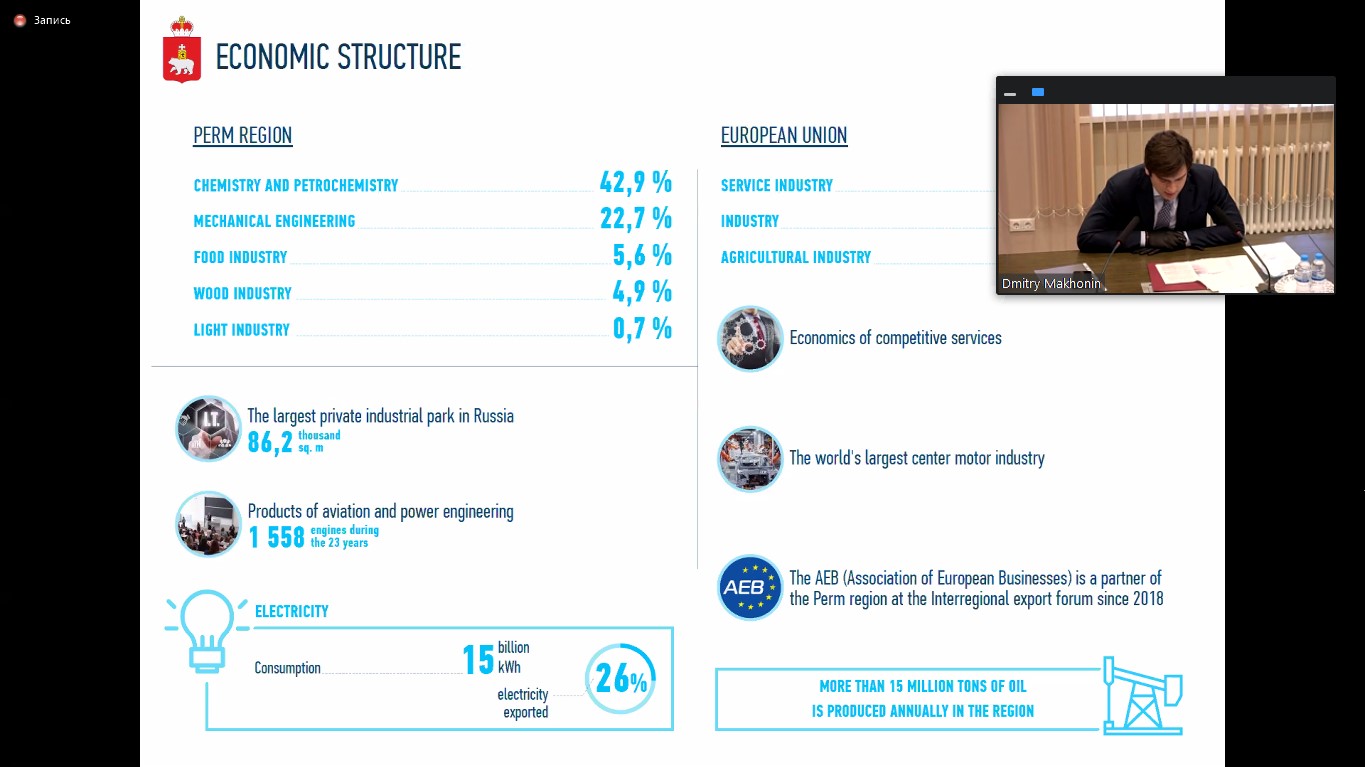 Maxim Kolesnikov, Minister of economic development and investment of Perm region made a detailed presentation on the perspective sectors for investors such as agriculture, IT, timber industry and pharmacy.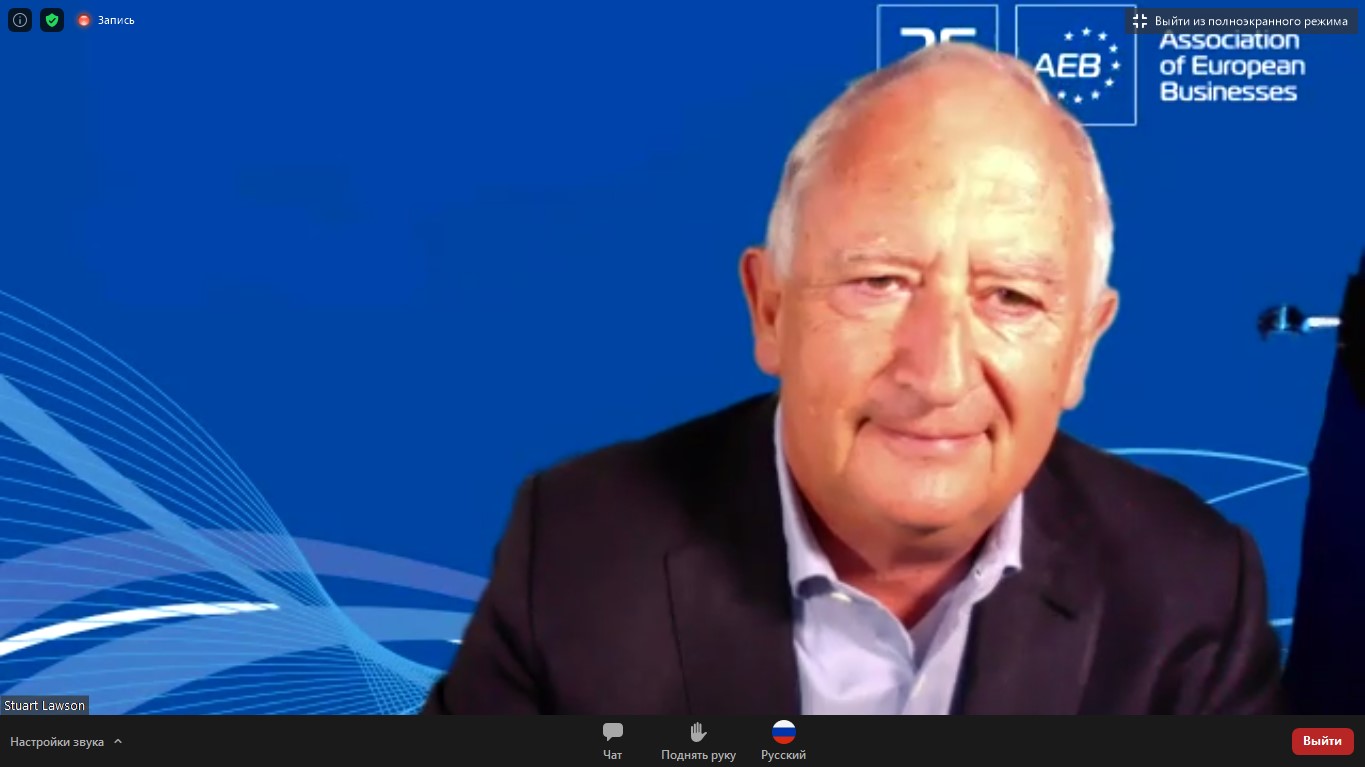 Stuart Lawson, Member of the Board of the AEB; Senior Advisor, EY; Director, Skolkovo Ventures, talked about his personal experience with the region and called attention to the tourist attractions of Perm region.
Representatives of two large foreign investors in the region Albert Tomashpolskiy, GR Director, Nestle and Sergey Ponomarev, GR Director, Henkel Russia shared their positive experience of localization of production in Perm region.
ENG ПК территория возможностей.pdf

View/Open
ПК территория возможностей.pdf

View/Open