26.11.2020
On November 25, 2020, webinar "SME Agenda for the New Reality", jointly organized by the EU Delegation to the Russian Federation and the Association of European Businesses, was held.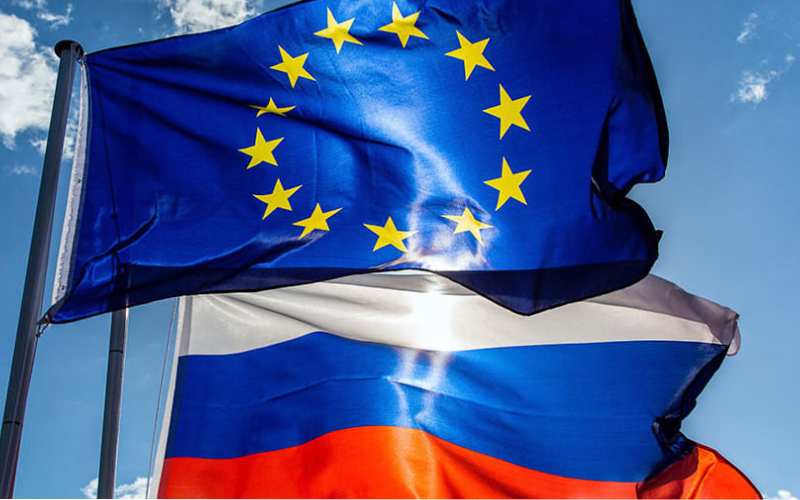 The event devoted to the discussion of current key challenges related to SMEs and entrepreneurship in Russia, was moderated by Andreas Bitzi, Chairman of the AEB SME Committee, Deputy Chairman of the AEB North-Western Regional Committee; Managing Director, quality partners.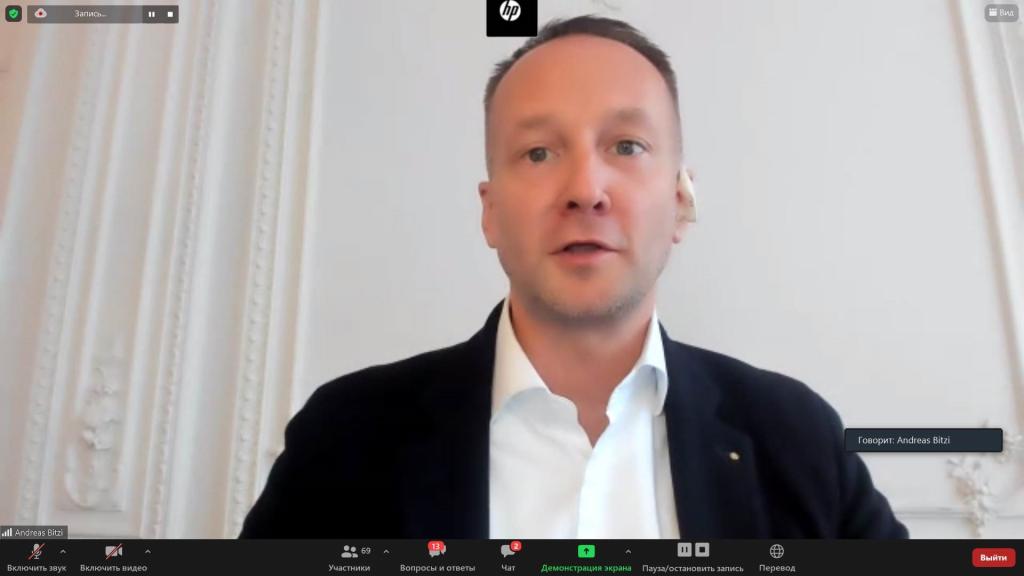 Markus Ederer, EU Ambassador, Head of the EU Delegation to the Russian Federation, marked in his welcome speech the role of the SMEs as a key component of the EU economy, currently standing at the forefront of the pandemic. He particularly highlighted the impact depth on the SMEs, acting in the most affected sectors of services – tourism, hospitality, transport. 
Among the support measures taken by the EU, Mr. Ederer especially outlined the 1,8 trillion euro package, focused on the sustainable & green recovery and digital recovery, as the most active and robust response to the COVID-19 pandemic. In his concluding remarks, EU Ambassador stressed the importance of the law enforcement towards protection of enterepreneurs' private rights as a vital precondition for favourable business and investment climate in Russia.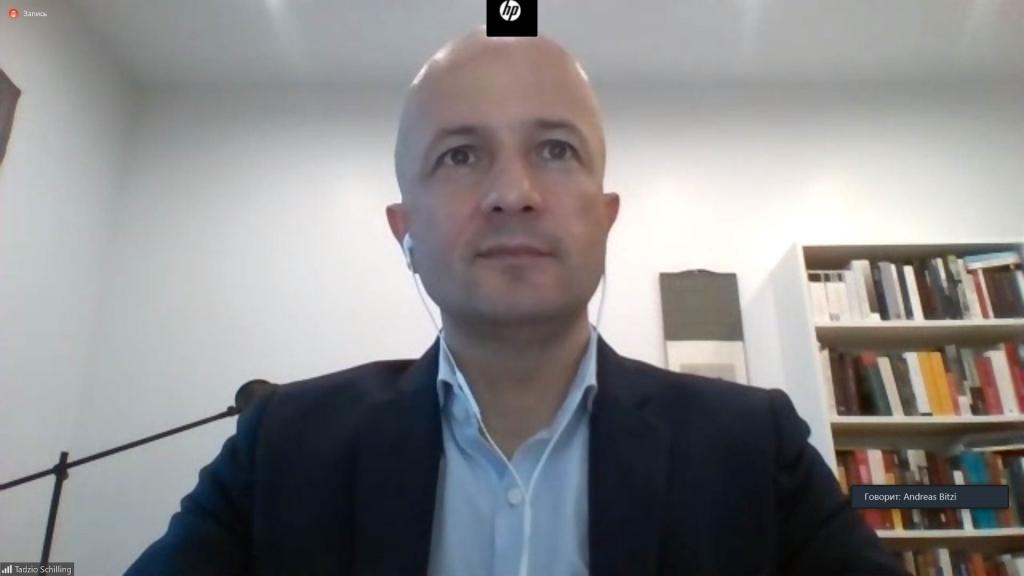 Tadzio Schilling, AEB CEO, focused in his opening remarks on the difficulties that the majority of European businesses are facing in terms of the pandemic. In this regard, Mr. Schilling listed the key findings of the recently conducted AEB survey on COVID-19 economic consequences. He also outlined the main impacts of the pandemic on SME sector, both on the supply and demand sides, and shared his view on the factors that make SMEs less resilient during current crisis.
AEB CEO highlighted the importance of the SME specific policy measures introduced in Europe to tackle the COVID-19 effects. Mr.Schilling pointed out the role of the pandemic as digital transformation accelerator, including the increased role of digital services applied by SMEs, shift to electronic commerce and other digital solutions helping to mitigate the impacts of the pandemic.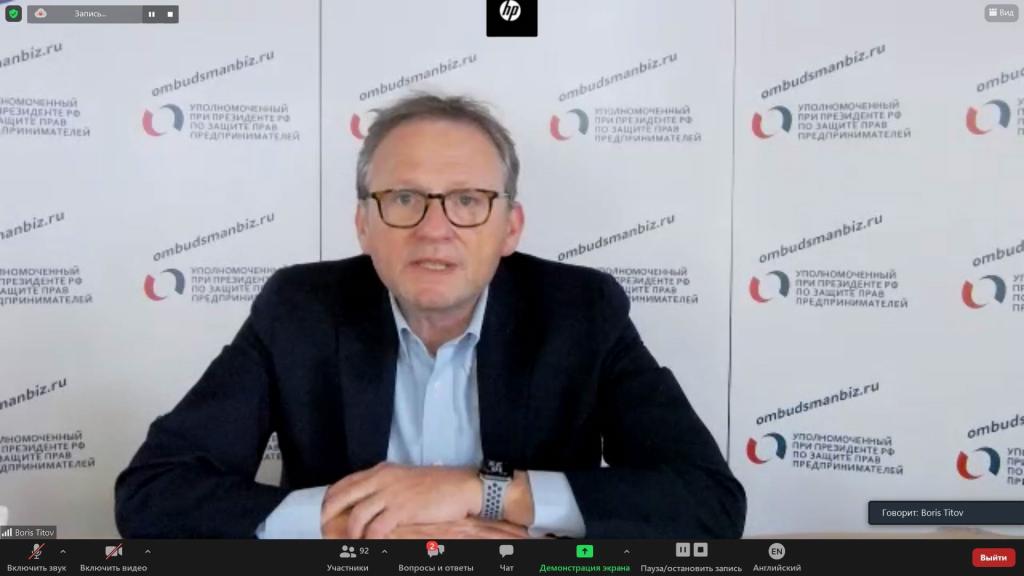 The following distinguised speakers took part in the webinar (listed in speaking order): 
Boris Titov, Presidential Commissioner of the Russian Federation for the Protection of Entrepreneurs' Rights; 
Emiel Afman, Economic Analyst, Directorate-General for Economic and Financial Affairs (DG ECFIN), European Commission; 
Tatiana Ilyushnikova, Deputy Minister of Economic Development of the Russian Federation; 
Lodewijk Schlingemann, Chairman of the Council of National Representation (Netherlands); Managing Partner, JURALINK; 
Paul Bruck, Deputy Chairman of the AEB Board responcible for SMES; President, MOST SERVICE and MOST MANAGEMENT, member of Bruck Consult;
Ashot Danielyan, Member of General Council, Business Ambassador of "Delovaya Rossiya" to Belgium;
Vladimir Sakovich, CEO, Skolkovo Ventures;
Alex Kashin, CEO, Chairman of the Board of Directors, InEnergy;
Artem Molchanov, Head of Legal Department, FAS Russia. 
Presentation_Vladimir Sakovich.pdf

View/Open
Presentation_Paul Bruck .pdf

View/Open
Presentation_Emiel Afman.pdf

View/Open
Presentation_Alex Kashin.pdf

View/Open
Presentation_Lodewijk Schlingemann.pdf

View/Open