Информация на русском языке находится ниже по тексту

It is with great pleasure that we invite you to participate in th
e Fifth Northern Dimension Forum
, organized by the Northern Dimension Business Council and the Association of European Businesses. 
The Forum will take place at the Sokos Hotel Olympia Garden on April 3rd, 2014 (Bataisky pereulok, 3A, 190013 St. Petersburg). 
This year's Forum will be devoted to important issues associated with increasing of future competitiveness of national economies within the Northern Dimension by using model of public-private partnership for development of regional infrastructure and vocational education. As is traditional, special attention will be paid to the regions of the North-Western Federal District of the Russian Federation and neighbouring European regions.
The Forum is expected to attract more than 250 participants representing Russian and European key actors in the Northern Dimension area. 
Key topics for the plenary sessions and round-table discussions will include: 
1. Electric Power and Energy Saving; 
2. Ecology and Environmental Protection; 
3. Vocational Education and Training; 
4. Transport and Logistics; 
5. Health and Pharmaceuticals 
6. Creative Industries 
Representatives from Russian and European ministries, agencies, regional administrations as well as national and foreign business circles and civil society have been invited to participate in the Forum. 
Among them are 
- Mr. Vladimir Bulavin, Plenipotentiary Presidential Representative in the North Western Federal District
- Mr. Sergey Belyakov, Deputy Minister of Economic Development of Russian Federation 
- Mr. Vygaudas Usackas, Head of the EU Delegation to the RF 
- Mr. Alexander Drozdenko, Governor of Leningrad region 
- Mr. Oleg Kuvshinnikov, Governor of Vologda region 
The working languages of the Forum are English and Russian. Simultaneous translation will be provided. 
Attendance Fees: 
AEB and Northern Dimension Business Council members' participation for one company representative is free of charge; 
Fee for other guests is 8,000 RUR (+ VAT 18%); 
All payments are to be made by bank transfer. Once registration is closed the fee is non-refundable. 
Contact Persons: 
Login and password: Vera Solovaya
, AEB Office Manager, tel. (495) 234 27 64, ext. 149, 
vs@aebrus.ru
---

С большим удовольствием приглашаем Вас принять участие в V Форуме «Северного измерения», организованном Деловым Советом Северного Измерения совместно с Ассоциацией европейского бизнеса. 
Форум будет проходить в Sokos Hotel Olympia Garden 3 апреля 2014 г. (Батайский переулок, 3А , 190013 Санкт-Петербург). 
В этом году Форум будет посвящен актуальным вопросам, связанным с повышением конкурентоспособности в регионах Северного Измерения. В частности, акцент будет сделан на развитие государственно-частного партнерства в региональной инфраструктуре и профессионального образования. Особое внимание будет уделяться регионам, входящим в Северо-Западного федерального округа РФ, и сопредельные европейские регионы. 
Традиционно форум собирает более 250 участников, которые являются российскими и европейскими ключевыми представителями Северо-Западного региона. 
Предусмотрена развернутая дискуссия в рамках экспертного диалога на Круглых столах, посвященных следующим темам: 
1. Электроэнергетика и Энергосбережение; 
2. Экология и Природосбережение; 
3. Профессиональное образование; 
4. Транспорт и Логистика; 
5. Медицина и Фармацевтика; 
6. Творческие индустрии. 
 К участию в Форуме приглашены представители российских и европейских министерств, ведомств и регионов, а также представители отечественного и зарубежного бизнеса.
Среди них: 
• Булавин В.И., Полномочный представитель Президента РФ в Северо-Западном федеральном округе 
• Беляков С.Ю., Заместитель Министра экономического развития РФ 
• Вигаудас Ушацкас, глава представительства ЕС в России 
• Дрозденко А.Ю., губернатор Ленинградской области 
• Кувшинников О.А., губернатор Вологодской области 
• и другие представители российских и европейских органов государственной власти, бизнеса и гражданского общества. 
Рабочими языками Форума являются русский и английский. Синхронный перевод предоставляется. 
Стоимость участия: 
Участие одного представителя компаний-членов АЕБ и Делового Совета Северного Измерения бесплатно; 
Стоимость участия других гостей 8000 рублей (+ НДС 18%); 
Все платежи должны быть произведены банковским переводом. Отказ на участие в мероприятии с возвращением оплаты может быть осуществлен только до закрытия регистрации или (После закрытия регистрации возврат денежных средств не может быть осуществлен) 
Контактные лица: 
Логин и пароль: Вера Соловая
, Административный менеджер, тел. (495) 234 27 64 , доб. 149 , 
vs@aebrus.ru
---
INFO SPONSORS
---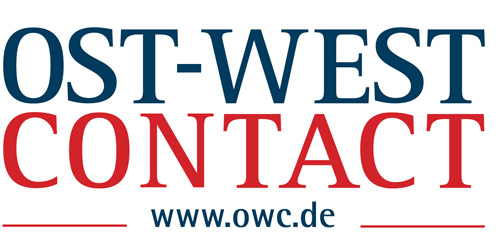 ---